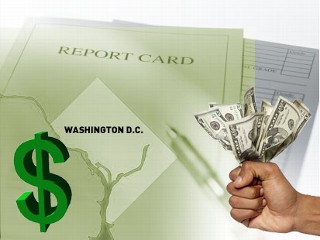 Today's Headlines
5 More States Get Waivers From Education Law Rules
New York Times
In exchange for relief from conditions of the No Child Left Behind law, states agreed to enact new standards and evaluate schools and teachers based on students' academic progress.
Education Department: Native American students continue to trail peers
Native American students continue to trail their peers in math and reading proficiency.
Return on investment in D.C. schools: D-
In case you missed the really big news about per-pupil funding and the D.C. Public Schools (DCPS), allow me to announce that the Obama administration has let the proverbial fat cat out of the bag: The U.S. Census Bureau reported June 21 that DCPS leads the nation in per-pupil spending, to the tune of $18,667 per student, per year. Astonishing, isn't it? The city spends such an incredible amount of money for such a lousy return on its investment.
D.C. Public Schools grossly under-reports spending
When the U.S. Census Bureau released a report last week breaking down per pupil spending across the United States by school district, the spending figure for DCPS (the nation-leading over $18,000 per pupil per year) grabbed headlines both inside and outside the Beltway. Table 15 (on pg. 31) in the report lists both the enrollment and the total expenditure of DCPS. The district enrolled 43,866 students at a total cost of $1.196 billion. Simply dividing one by the other yielded a true per pupil expenditure of $27,263.
Barras: What education reform evaluation?
District taxpayers may have paid out more than $3 billion during the past five years for public education, including modernization of school buildings. But they will have to wait until 2014 to receive a complete assessment about whether all that money actually affected academic outcomes for the city's children.